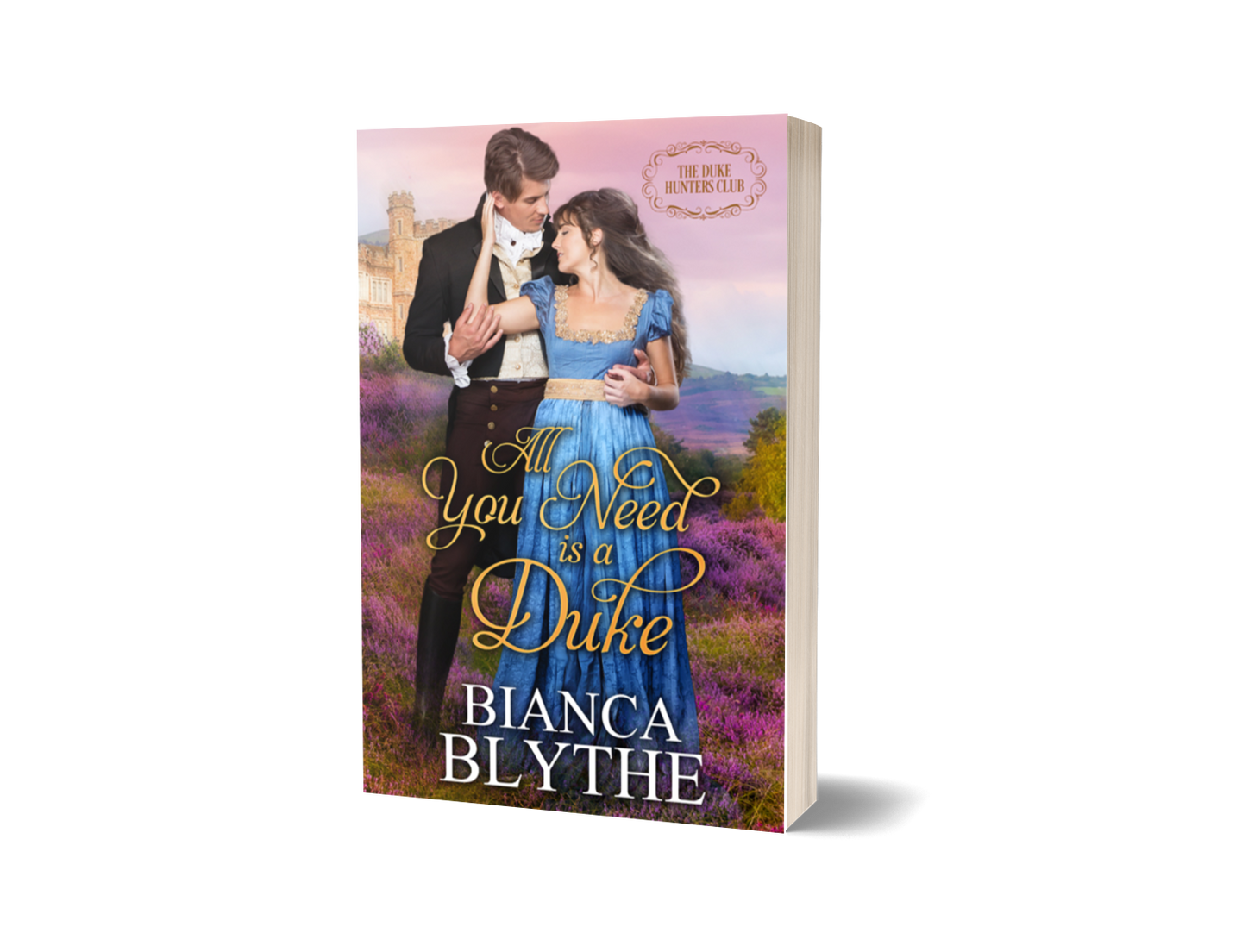 All You Need is a Duke (PAPERBACK)
Regular price

$0.00 USD

Sale price

$11.99 USD

Unit price

per
She needs to wed... And he's going to find her a husband. 
When Margaret Carberry's mother drags her upstairs at a ball, Margaret does not expect her mother to tie her to the bed and lock the door. Unfortunately, Margaret's mother has taken it upon herself to declare Margaret compromised—whether or not Margaret wants to resort to such tactics to snare a husband.
Jasper Tierney, the Duke of Jevington, is surprised to encounter a half-clothed woman sprawled upon his bed. He is even more shocked to discover her identity. Margaret Carberry is renowned as an incorrigible wallflower, not a seductress, no matter how appealing her bare flesh is against his bedding. When Margaret declares she won't go along with her mother's scheme and will find a husband on her own, Jasper vows to assist her, lest Margaret's mother concoct another method to arrange a compromising situation. Jasper is certain of one thing: he has no desire to marry.
As Jasper works to match Margaret to a fellow duke, the prospect of a forced marriage with her lacks its earlier loathsomeness. Perhaps he missed his chance for true bliss.
Paperback. All You Need is a Duke is the first book in the Regency historical romance series, The Duke Hunters Club.
Receive Download Link via Email from BookFunnel
Send to Preferred E-Reader and Enjoy!
Share