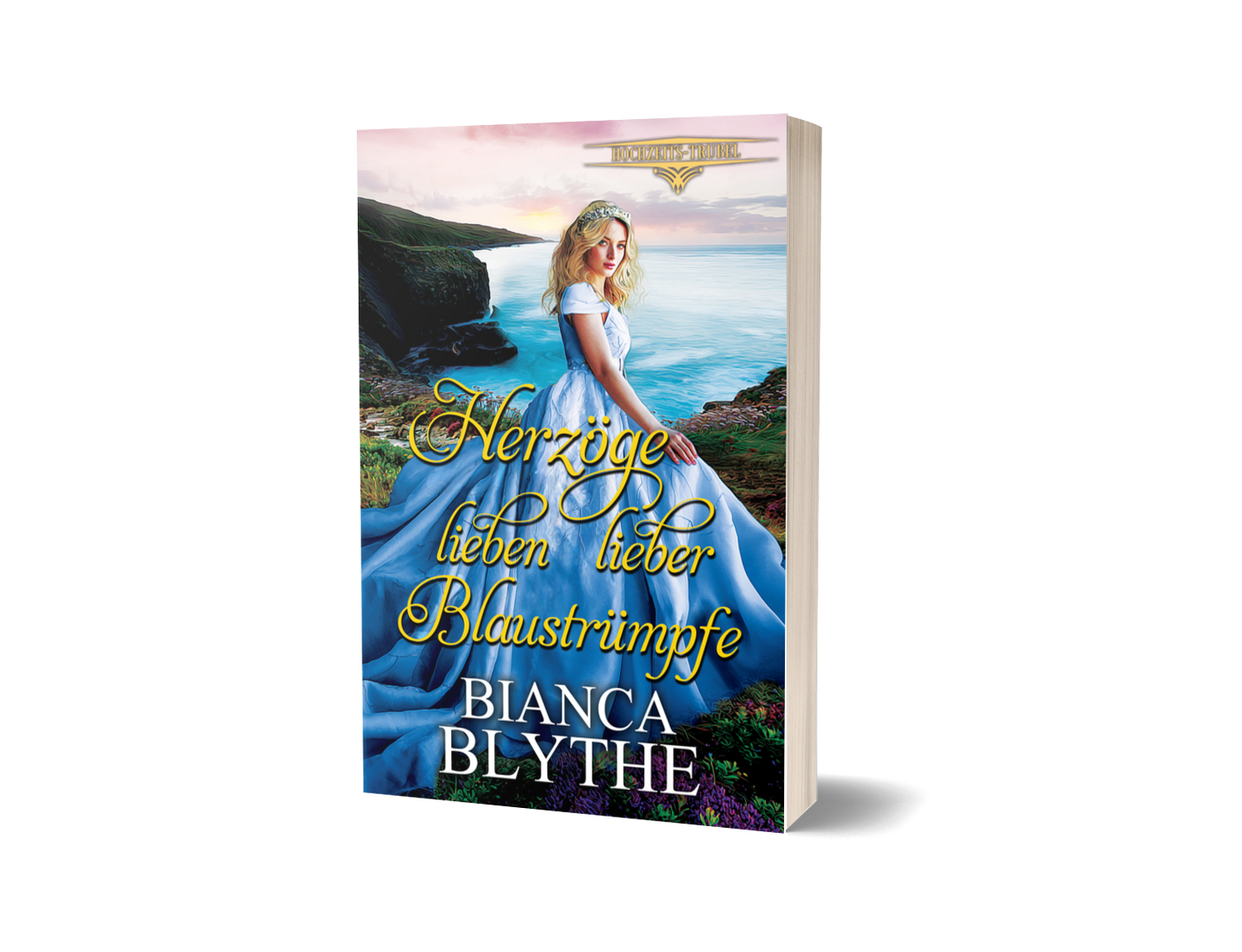 Herzöge lieben lieber Blaustrümpfe (TASCHENBUCH)
Regular price

$0.00 USD

Sale price

$11.99 USD

Unit price

per
Charlotte Butterworth ist zwar erst in ihrer ersten Londoner Saison, aber sie weiß bereits jetzt, dass sie niemals heiraten wird. Nichts interessiert sie so sehr wie Zahlen, und Zahlen scheinen für alle anderen absolut uninteressant zu sein. Und dann ist da noch ... das Geheimnis. 
Callum Montgomery, Duke of Vernon, kann unter den schönsten Frauen wählen. Er ist gutaussehend, charmant und perfekt. Tatsächlich ist er seit seinem siebten Lebensjahr mit dem Liebling des ton verlobt, auch wenn er die Hochzeit immer wieder verschiebt. 
Als der schurkische Herzog von Vernon in den Besitz einer schrecklichen, schockierenden Heimlichkeit über Charlotte gelangt, muss sie schnell handeln, um den Herzog daran zu hindern, ihr Geheimnis zu enthüllen.
Taschenbuch.
Receive Download Link via Email from BookFunnel
Send to Preferred E-Reader and Enjoy!
Share