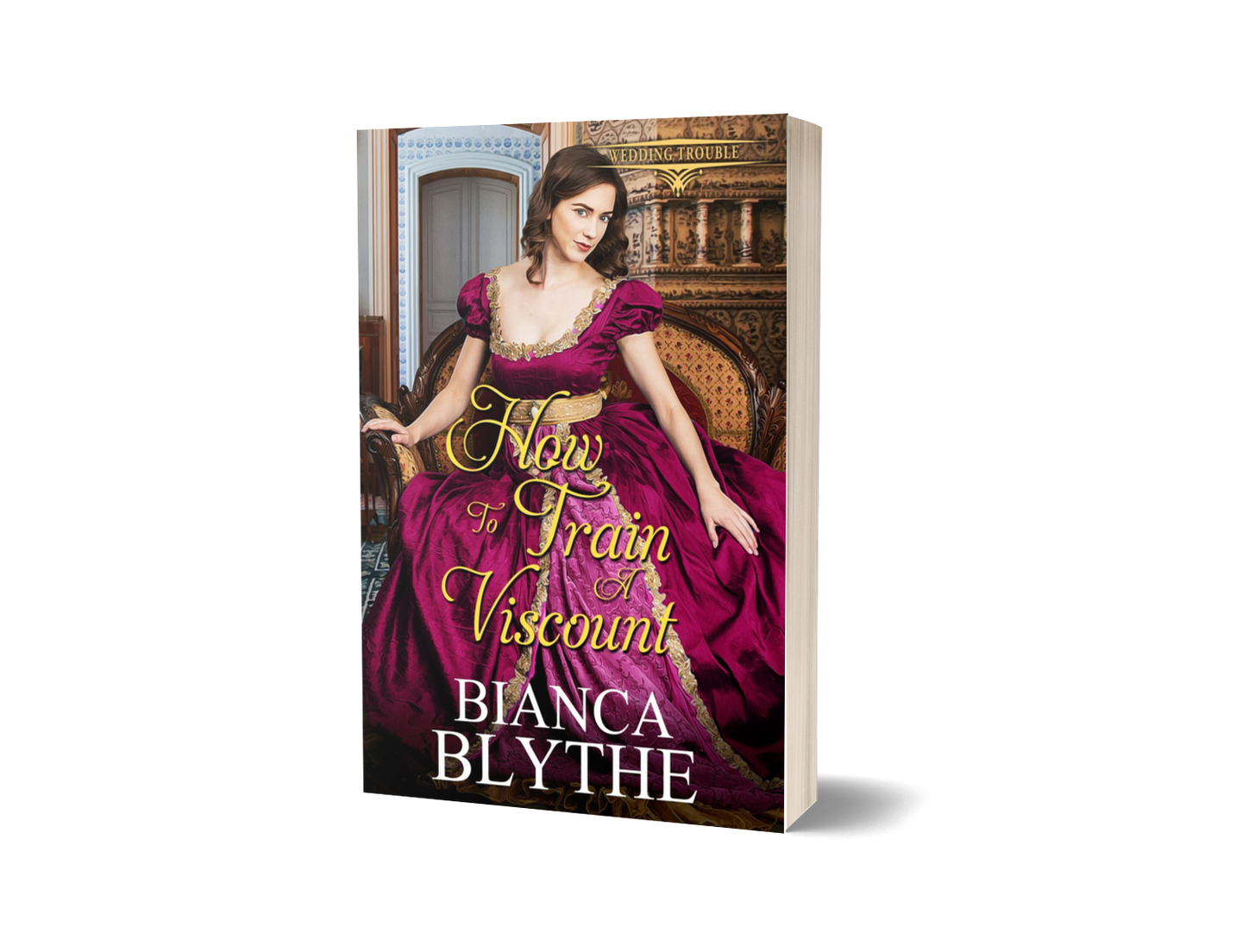 How to Train a Viscount (PAPERBACK)
Regular price

$0.00 USD

Sale price

$11.99 USD

Unit price

per

Adam is shocked when his employer unexpectedly becomes a viscount, but he is more shocked when his employer is murdered. When the killer spots Adam, there's only one thing Adam can do: flee. Fortunately, he has his employer's papers with him, including a boarding ticket to England. Less fortunately, everyone is eager to introduce him as a new viscount. If Adam is going to avoid imprisonment for impersonating a nobleman, he needs to convince people that he actually is one. The only problem... He doesn't know anything about being an aristocrat.


She'll make a viscount out of you.
Pretty, intelligent Lady Isla McIntyre knows everything about being an aristocrat. She was supposed to become a duchess, until her fiancé brazenly eloped with another woman. Now she has plenty of time on her hands and is eager to distract herself from her new status as an ostracized spinster.

Training Adam was supposed to be a diversion, but it was never supposed to involve her heart.
Paperback. How to Train a Viscount is the fourth book in the Regency historical romance series, Wedding Trouble.
Receive Download Link via Email from BookFunnel
Send to Preferred E-Reader and Enjoy!
Share