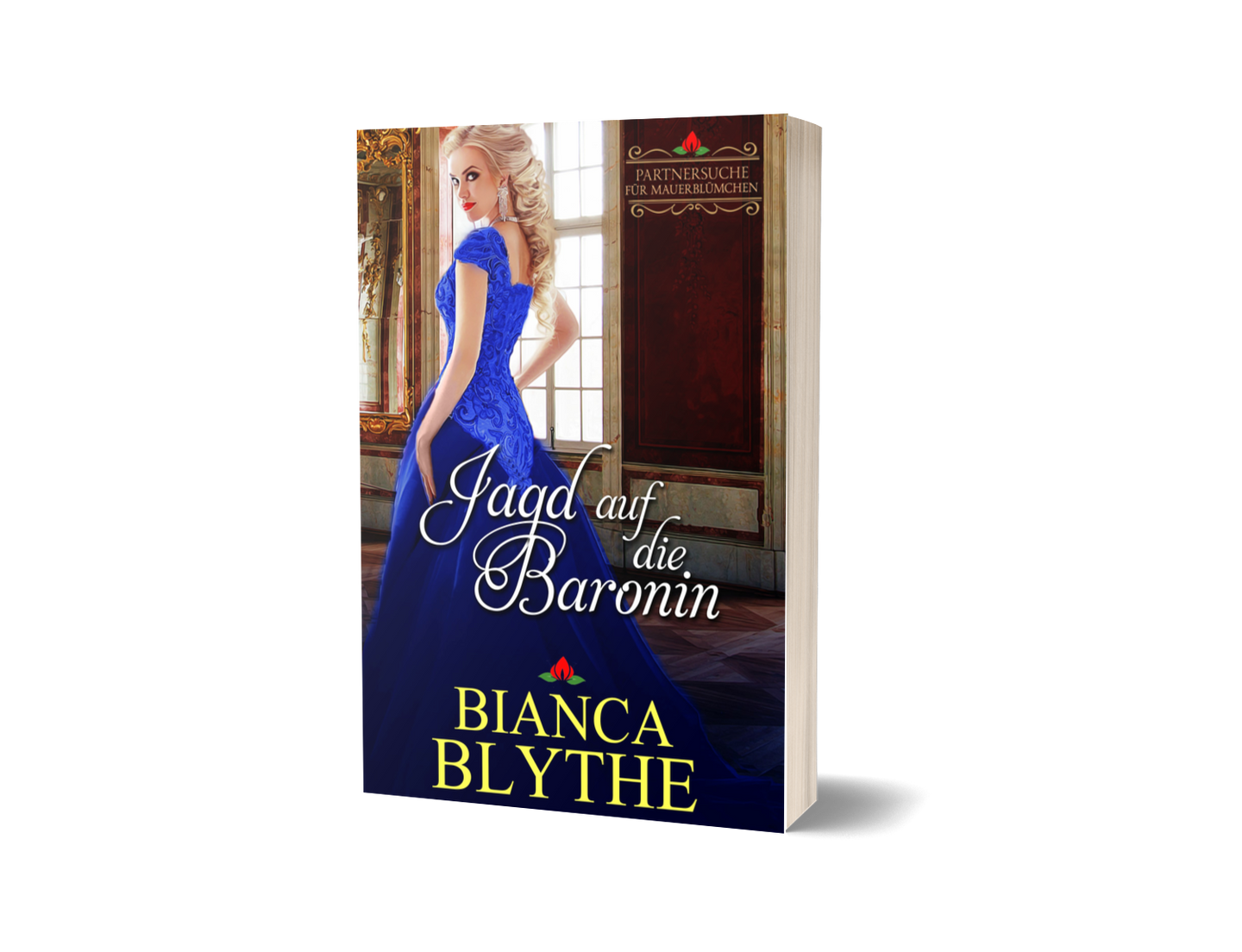 Jagd auf die Baronin (TASCHENBUCH)
Regular price

$0.00 USD

Sale price

$11.99 USD

Unit price

per
Lady Madeline Mulbourne, Witwe eines renommierten Kunstkritikers, hat Geheimnisse. Hübsche Geheimnisse. FunkelndeGeheimnisse. Seit die Kriege auf dem Kontinent beendet sind, ist sie entschlossen, den Schmuck, den die Franzosen sich angeeignet haben, an seine rechtmäßigen Besitzer zurückzugeben. auch wenn es bedeutet, ihn selbst zu stehlen.

Lord Arthur Carmichael, Marquess of Bancroft, zeichnet sich in allem aus und pflegt sogar einen wilden Ruf, um zu verschleiern, dass er im Auftrag der Krone spioniert. Leider ist jetzt, da er geholfen hat, den Frieden zu sichern, sein Ruf als Abenteurer ein Hindernis für die Fortsetzung seiner Karriere - es sei denn, er sucht sich eine Ehefrau.

Lady Madeline Mulbourne, die schöne Witwe eines renommierten Kunstkritikers und Arthurs erste Liebe, ist bekannt für ihren makellosen Ruf. Welche Braut könnte passender sein? Aber als auf Bällen, an denen sie teilgenommen hat, Schmuck vermisst wird, vermutet Arthur, dass sie nicht annähernd so sittsam und anständig ist, wie sie zu sein scheint.
Taschenbuch. 
Receive Download Link via Email from BookFunnel
Send to Preferred E-Reader and Enjoy!
Share