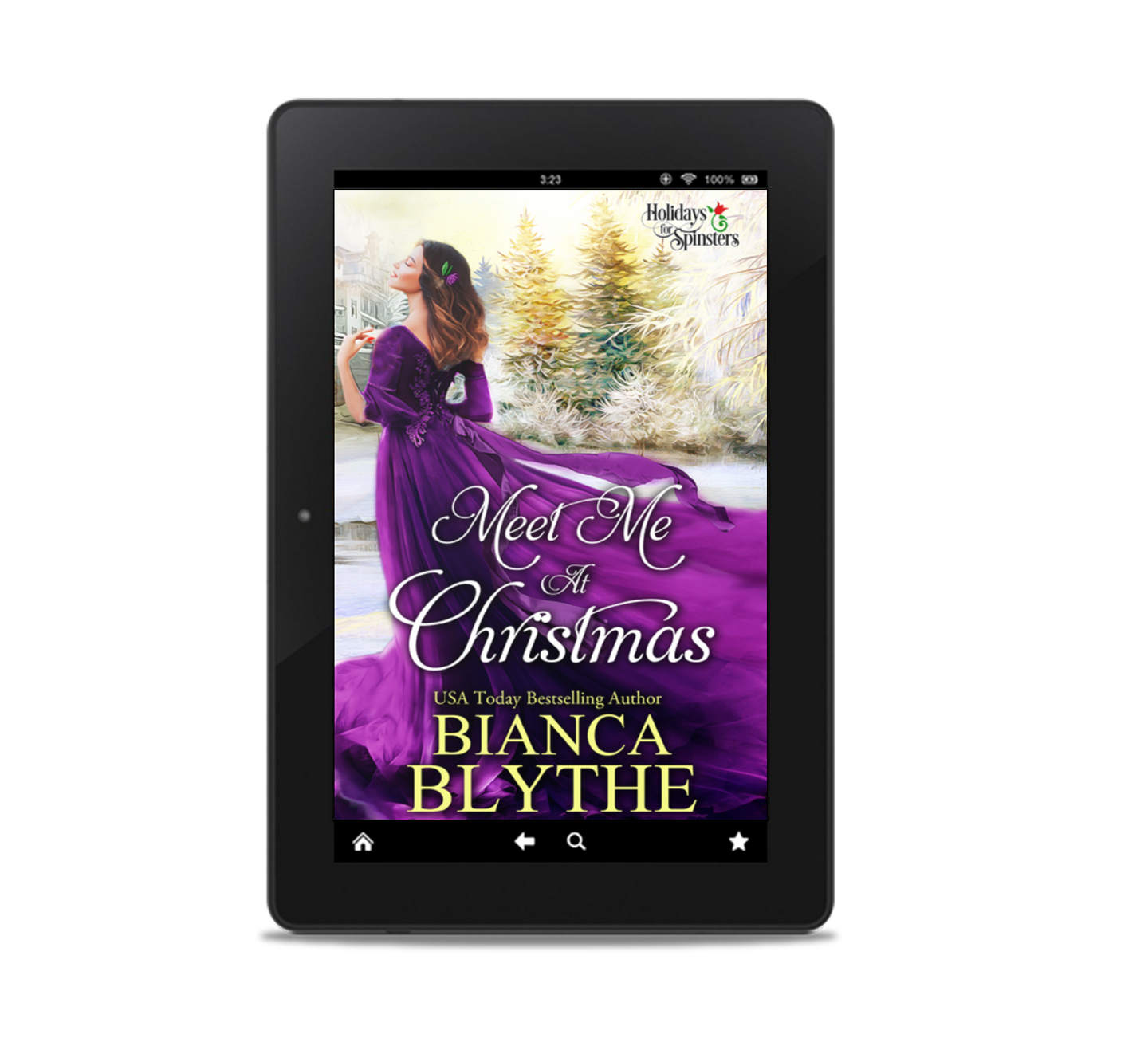 Meet Me at Christmas (EBOOK)
Regular price

$4.99 USD

Sale price

$4.99 USD

Unit price

per
Shy spinster Hazel Howard has a secret. She's been exchanging letters to decode French spy communications with someone utterly inappropriate: a man. Fortunately, the handsome, charming Lord Aston has no knowledge of her identity. She would never be brave enough to speak with him at a ball, even if their letters have become flirtatious…

Lord Aston is eager to know the female cryptographer who has been assisting the war effort. When she writes she will be in a remote region of Northumberland over Christmas, he seizes upon an excuse to visit. If only he knew precisely who she was.
Hazel is startled to find Lord Aston visiting the militia beside the castle where she is holidaying with her spinster friends. When Lord Aston seems under the impression that his secret letter writer is someone else, she's not certain whether to be relieved…
Meet Me at Christmas is the third book in the Regency historical romance series, Holidays for Spinsters.

THIS EBOOK WILL BE DELIVERED BY EMAIL VIA BOOKFUNNEL.
Receive Download Link via Email from BookFunnel
Send to Preferred E-Reader and Enjoy!
Share