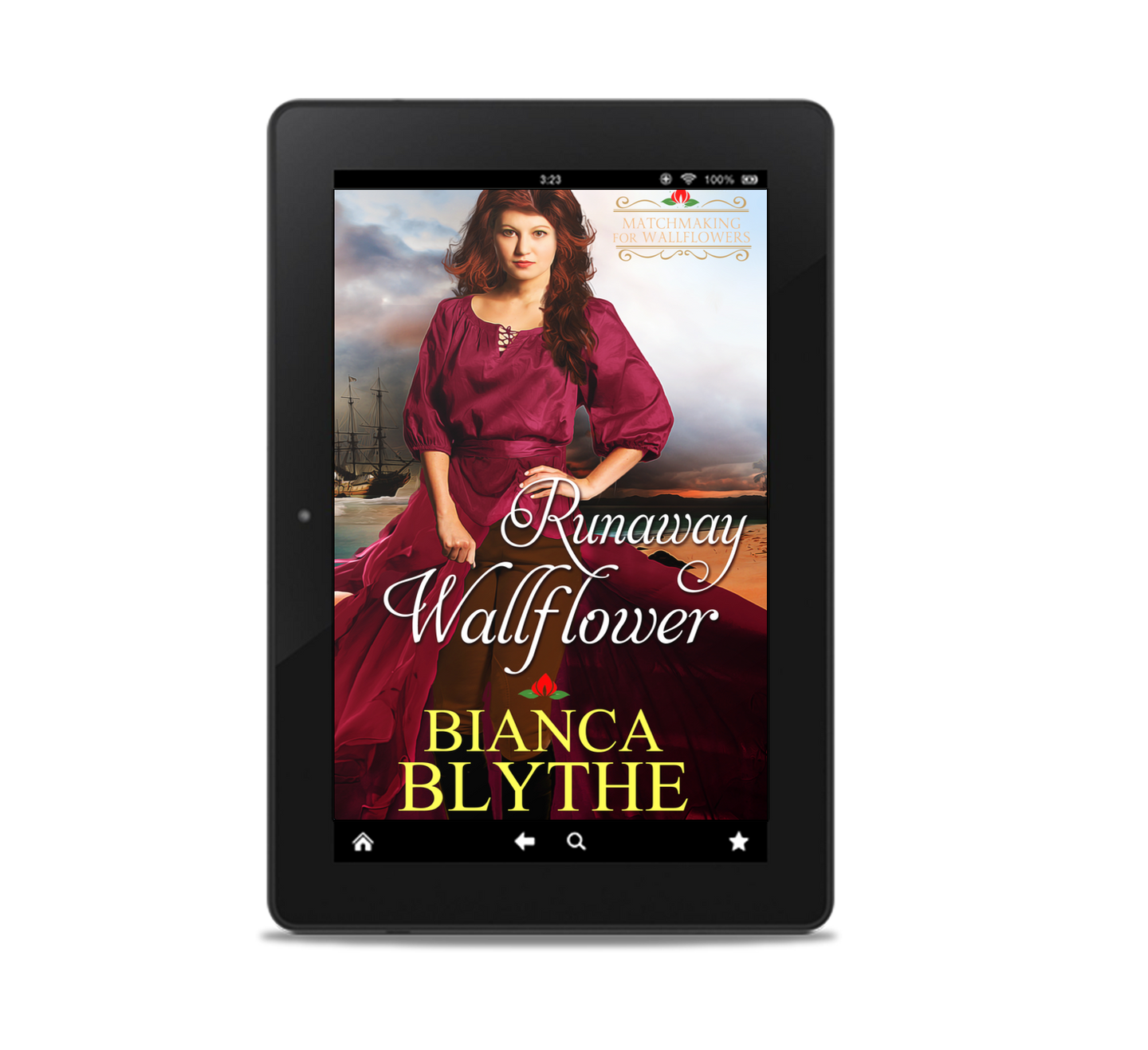 Runaway Wallflower (EBOOK)
Regular price

$4.99 USD

Sale price

$4.99 USD

Unit price

per
A bluestocking flees an arranged marriage by donning some breeches and boarding a ship bound for the Caribbean.

Ever since Louisa Carmichael's brother unexpectedly inherited a dukedom, her mother's expectations for her have veered in a distinctly vertical direction. Louisa dreams not of glittering ballgowns, but of exploring the tropical waters of the Caribbean with her latest invention, an underwater breathing apparatus.

Lord Rupert Haywood, future Duke of Belmonte, has no desire to manage an estate with his corrupt father. He prefers to roam the ocean with his crew of rugged pirates.

When her mother arranges a marriage for her, Louisa decides she might just don a pair of breeches and discover the Caribbean in disguise. The only problem is a certain very handsome captain...
Runaway Wallflower is the third book in the Regency historical romance series, Matchmaking for Wallflowers.

THIS EBOOK WILL BE DELIVERED INSTANTLY BY EMAIL VIA BOOKFUNNEL.
Or you can find it on all retailers.
Apple Books | Amazon/Kindle | Nook | Kobo | Google Play 
Receive Download Link via Email from BookFunnel
Send to Preferred E-Reader and Enjoy!
Share