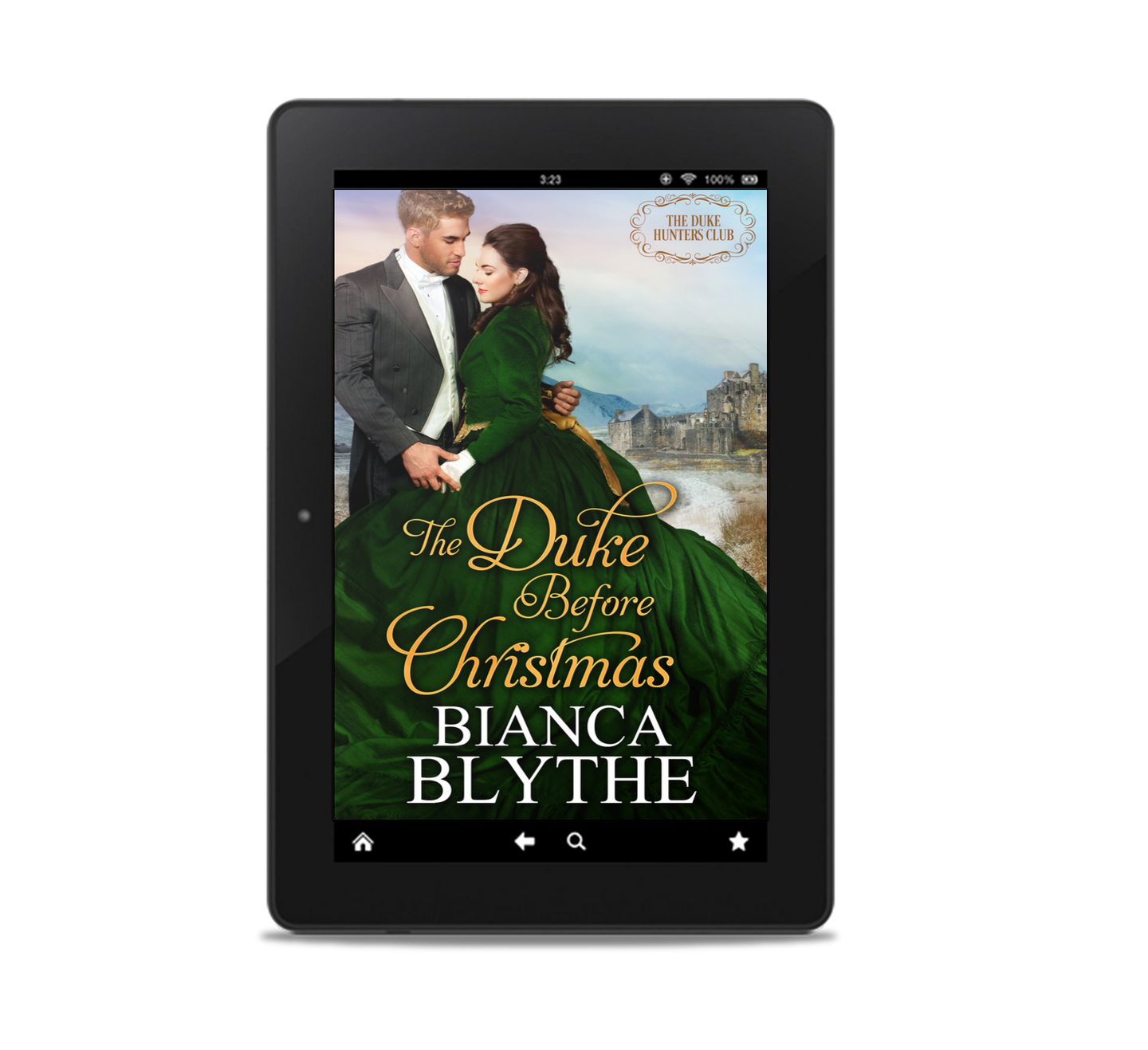 The Duke Before Christmas (EBOOK)
Regular price

$4.99 USD

Sale price

$4.99 USD

Unit price

per
She accidentally proposed to a duke... then he accepted. 
Marriage was only supposed to be a business arrangement; Portia wasn't supposed to fall in love. But then, Colin North, the Duke of Brightling, wasn't supposed to board the ship to Guernsey either.
Unfortunately, Portia isn't informed about a clause of her late father's will that stipulates that if she doesn't marry by the end of the year, she will lose her inheritance, until it is almost too late. She must find a husband herself: one who is not picky and requires money. Fortunately, she finds just the person.
Colin North, the Duke of Brightling, does not require a bride. But when he mistakenly takes the cabin of Portia's new betrothed on a ship bound for Guernsey, and she insists he marry her, he decides he may as well accept her offer. There's something appealing about her, and he can't abide the thought of ruining her life. After a decade of being chased by matchmaking mamas and simpering debutantes, it's a relief to find someone who doesn't know he's wealthy and titled. 
Then the chaos begins. 
The Duke Before Christmas is the fourth book in the Regency historical romance series, The Duke Hunters Club.

THIS EBOOK WILL BE DELIVERED INSTANTLY BY EMAIL VIA BOOKFUNNEL.
Or you can find it on all retailers.
Apple Books | Amazon/Kindle | Nook | Kobo | Google Play 

Receive Download Link via Email from BookFunnel
Send to Preferred E-Reader and Enjoy!
Share