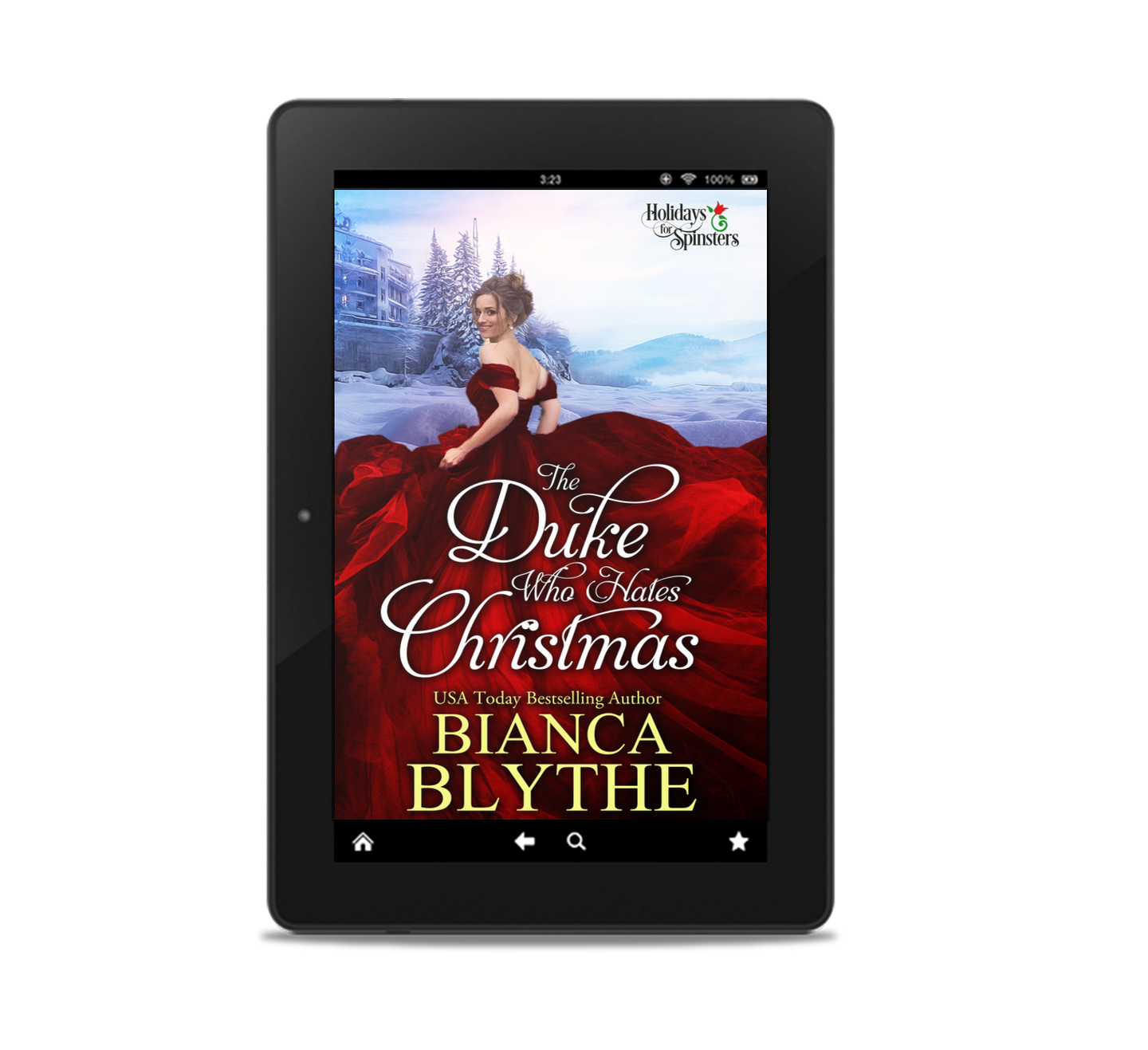 The Duke Who Hates Christmas (EBOOK)
Regular price

$4.99 USD

Sale price

$4.99 USD

Unit price

per
A grumpy duke, a castle filled with spinsters, and a runaway bride.

Miranda West didn't plan to flee her own wedding. She didn't even plan to wed. But when her aunt and uncle tell her they've secretly posted the banns on her behalf, she decides to flee. No matter if she looks ridiculous running in her loveliest gown down the streets of London looking for a hack, or if she has nowhere to go except her great-aunt's crumbling castle on the coast. At least she can finally celebrate Christmas just like her parents always did and create a place for her fellow spinsters and bluestockings to escape their overbearing relatives.

Caspian Arundel, Duke of Concord, is furious. Women have commandeered the castle where his militia were planning to stay. Worse, the women want to celebrate Christmas. Caspian has no time for Christmas or women. Not when that beastly Bonaparte might attack any day. He has a particular dislike for Miranda West, the leader of this despicable group of females. She already ruined his cousin's wedding, and clearly she has every intention of ruining his militia and ensuring he'll never be able to return to the front.

If only she weren't so enticing.

The Duke Who Hates Christmas is the first book in the Regency historical romance series, Holidays for Spinsters.
THIS EBOOK WILL BE DELIVERED INSTANTLY BY EMAIL VIA BOOKFUNNEL.
Or you can find it on retailers:
Amazon/Kindle | Apple | Kobo | Nook | Google
Receive Download Link via Email from BookFunnel
Send to Preferred E-Reader and Enjoy!
Share