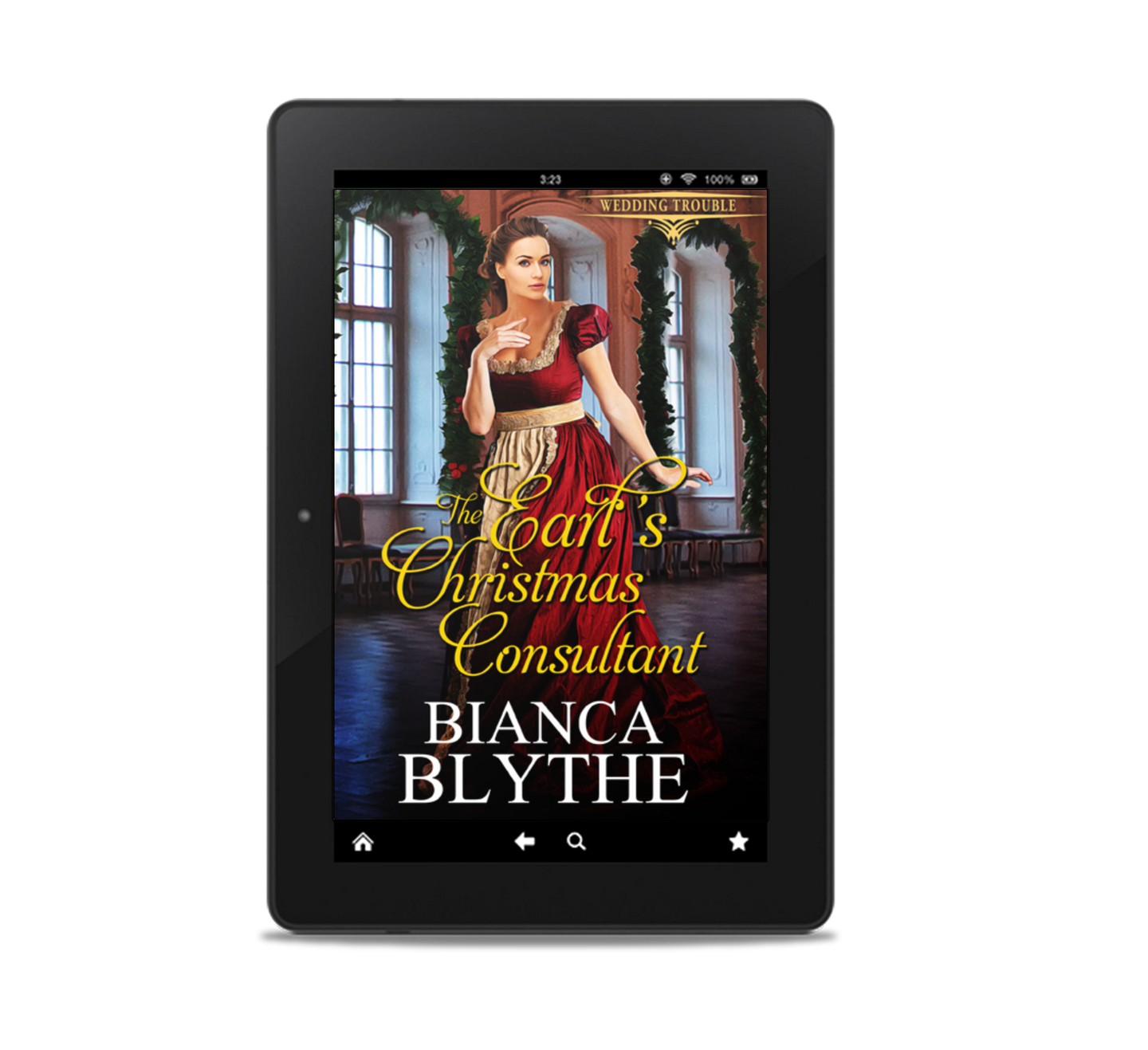 The Earl's Christmas Consultant (EBOOK)
Regular price

$4.99 USD

Sale price

$4.99 USD

Unit price

per
Flora has masqueraded as a French maid for years. Though she despises hiding her skill at the piano and has no innate fondness for mending, she is happy to no longer be on the run. When a handsome earl who sent butterflies fluttering through her chest as a child discovers her French is atrocious, Flora requires a new position, lest her true identity be discovered.
Christmas has never been Lord Wolfe McIntyre's favorite season. His parents never celebrated it, and he never imagined he would succumb to sentimentality as an adult. After all, he runs a gaming hell. But when his sister's engagement is broken, Wolfe vows to host a magnificent holiday ball so she can find a husband before the next season. The only problem? His lack of knowledge about the holiday.
Wolfe is shocked when his friend's maid appears at his manor house in Scotland. When he hired a Christmas consultant, he expected a stern Bavarian woman with a knowledge of Yule logs, not an alluring young woman whom he last saw claiming a blatantly false identity and who seems distressed at seeing him. Wolfe is even more shocked when he discovers he... desires her. Earls are not supposed to find their servants appealing, no matter how much they fill their homes with Yuletide joy and music. But perhaps there's a reason Flora looks familiar...
The Earl's Christmas Consultant is the third book in the Regency historical romance series, Wedding Trouble.

THIS EBOOK WILL BE DELIVERED INSTANTLY BY EMAIL VIA BOOKFUNNEL.
Or you can find it on all retailers.
Apple Books | Amazon/Kindle | Nook | Kobo | Google Play 

Receive Download Link via Email from BookFunnel
Send to Preferred E-Reader and Enjoy!
Share