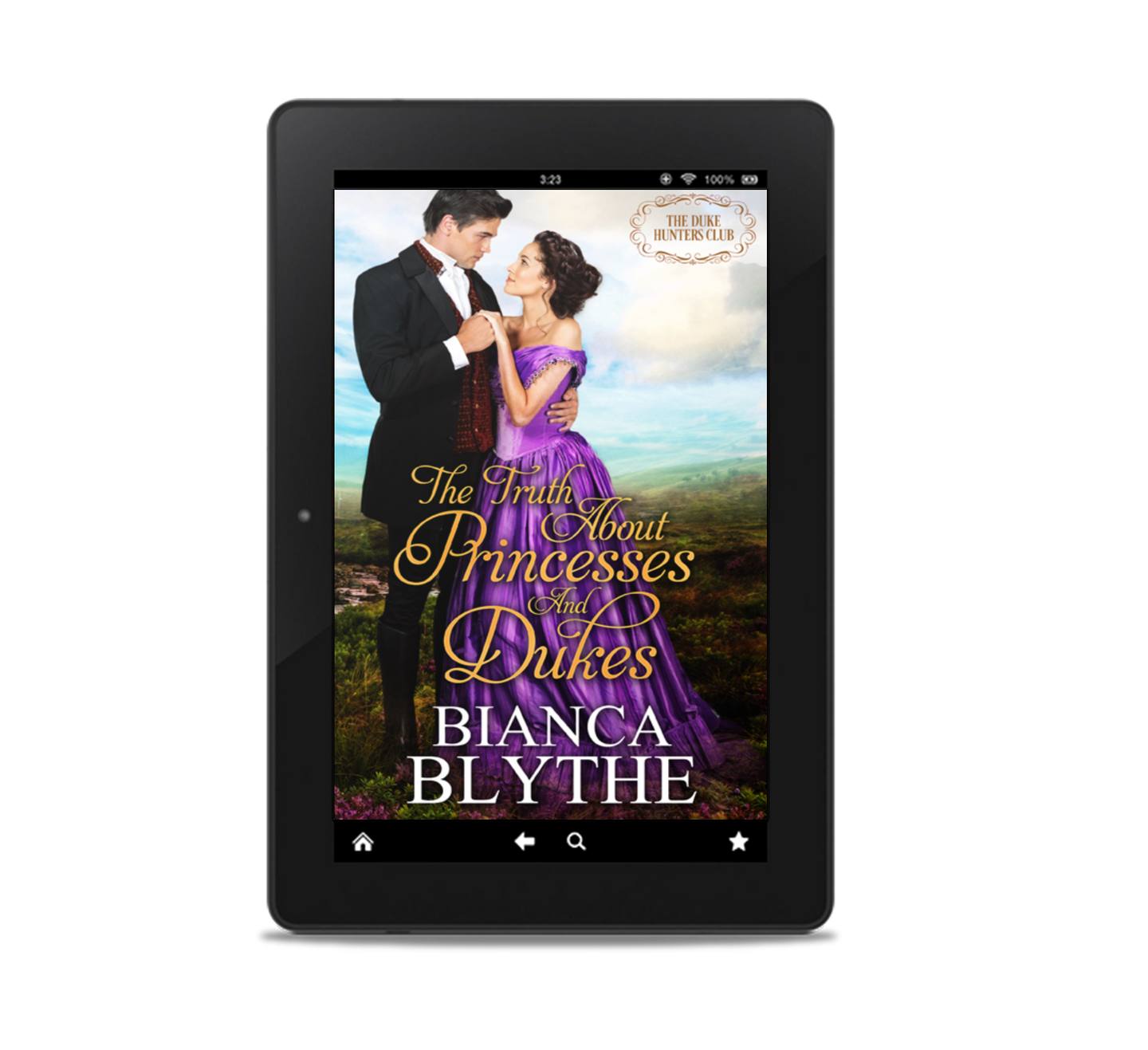 The Truth about Princesses and Dukes (EBOOK)
Regular price

$4.99 USD

Sale price

$4.99 USD

Unit price

per
A romantic princess...
Princess Aria Eleonora Ingrid Petronella of Sweden has been exchanging letters with the most marvelous man in the world. Perhaps her true love is somewhat aged, and perhaps butterflies don't swarm inside her chest when they meet briefly at a ball, but she is certain no man equals the Duke of Framingham in magnificence. When he proposes marriage in a letter, she eagerly accepts.
A bookish commoner...
Rupert Andrews doesn't expect to enjoy writing letters on behalf of his elderly cousin. But when the Duke of Framingham informs Rupert that he's fallen in love with a beautiful woman and needs someone to write letters on his behalf, Rupert reluctantly agrees. After all, the cottage he inherited after his mother's death is heavily mortgaged, and the duke has kindly let him take longer to repay the debt. On the duke's wedding day, Rupert overhears the duke tell his mistress that he plans to toss his new bride off his balcony so they can marry. The duke merely desires the princess's money, and Rupert knows one thing: he has to rescue her.
A romance that should never have occurred...
Princess Aria is astonished when a young, spectacle-wearing man kidnaps her. She's in love with the duke—after all, he's sent her such wonderful letters for weeks. Soon though, she's on the run with Rupert to London. If only Rupert had sent her such lovely letters. . .
The Truth about Princesses and Dukes is the sixth book in the Regency historical romance series, The Duke Hunters Club.

THIS EBOOK WILL BE DELIVERED INSTANTLY BY EMAIL VIA BOOKFUNNEL.
Or you can find it on all retailers.
Apple Books | Amazon/Kindle | Nook | Kobo | Google Play 

Receive Download Link via Email from BookFunnel
Send to Preferred E-Reader and Enjoy!
Share