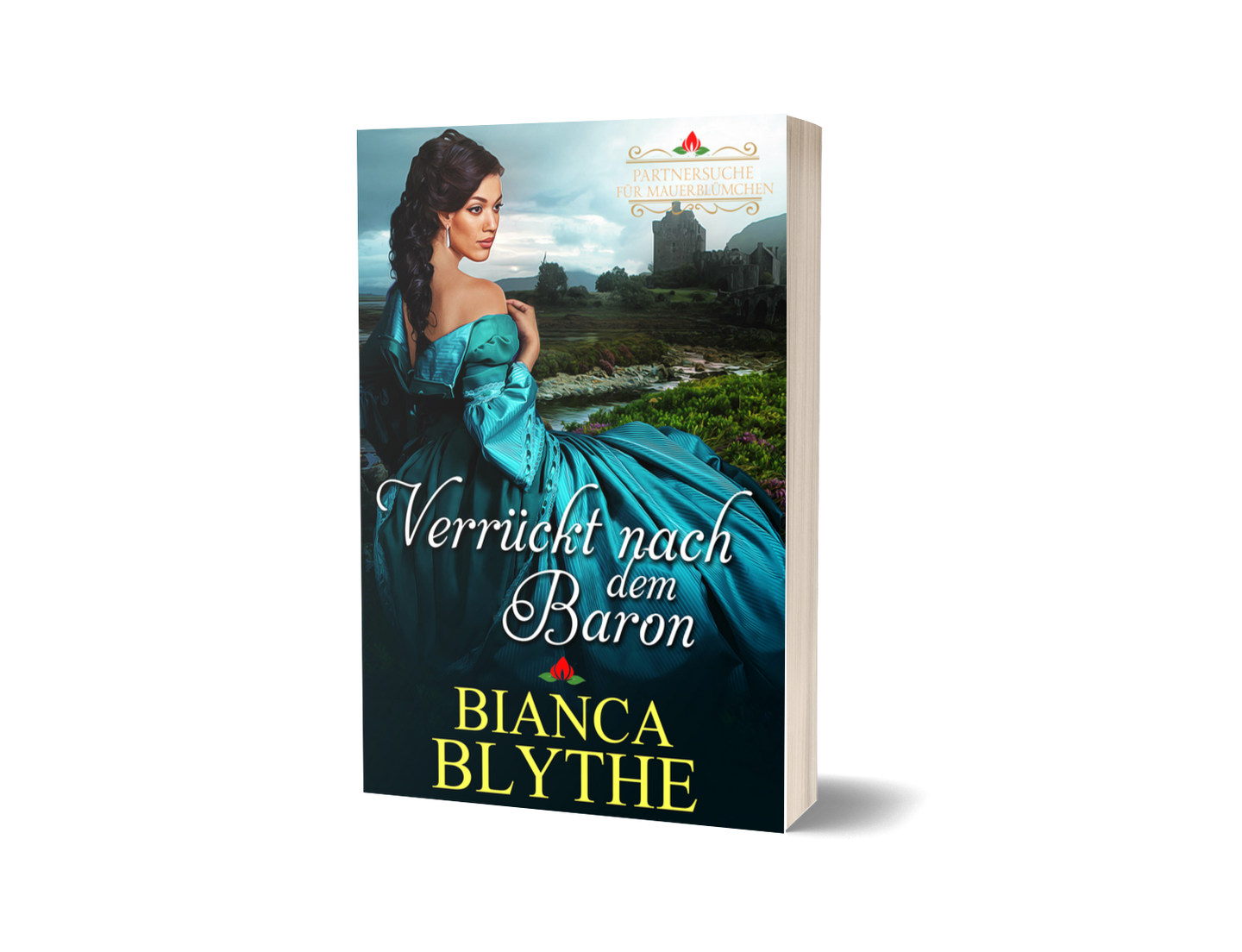 Verrückt Nach Dem Baron (TASCHENBUCH)
Regular price

$0.00 USD

Sale price

$11.99 USD

Unit price

per
Eine hoffnungslose Romantikerin ...
Veronique Daventry glaubt absolut an die wahre Liebe. Als der Baron, mit dem sie jahrelang über weite Entfernung korrespondiert hat, vorschlägt, in Schottland durchzubrennen, stimmt sie eifrig zu. Vielleicht hat sie ihn noch nie getroffen, aber sie ist sich sicher, dass ihre Seelen für die Ewigkeit verbunden sind.

Ein notorischer Wüstling ...
Lord Miles Worthing ist überrascht, als er bei einem Besuch in Schottland in eine Kapelle geführt wird und eine schöne Frau vorfindet. Sein Glück endet, als ihre Familie sie in einer kompromittierenden Situation entdeckt.

Eine Identitätsverwechslung ...
Veronique ist am Boden zerstört, diesen Fremden mit ihrem Verlobten verwechselt zu haben. Sie muss sofort den richtigen Baron finden, aber die einzige Person, die ihr helfen kann, ist Lord Worthing.
Taschenbuch.
Receive Download Link via Email from BookFunnel
Send to Preferred E-Reader and Enjoy!
Share